The Leonine Yearbook is not just a book. It's the single project yearbook staff pours into all year long. The staff capture moments of joy and records the year's history. The yearbook staff takes pictures to capture split seconds of time, writes captions to commemorate those moments, and speaks with the students to obtain quotes to include in the yearbook. The staff strives to include everyone to represent our school for years to come.
Faculty Sponsor: Monica Smith
Senior ads can be purchased online at yearbookordercenter.com. The school code is 2305. The deadline to purchase is Friday, November 19th.
If your called name is something other than your first name in Infinite Campus,please complete this form so we can change our database!
We will not change your name to a new name altogether. (If your name is Amber Carly, but you want to go by Marie, we will not make that change). Infinite Campus must reflect the name change request.
Examples:
Your first name is Jonathan, but you go by John
Your name is William Joseph, but you go by Joe.
Your name is Alexa Jane, but you go by A.J.
*Students must use their school Google account to complete the form.
Junior Macie Williams goes all out for Cowboys Vs Aliens Day during Homecoming Week!
photo by Macey Green.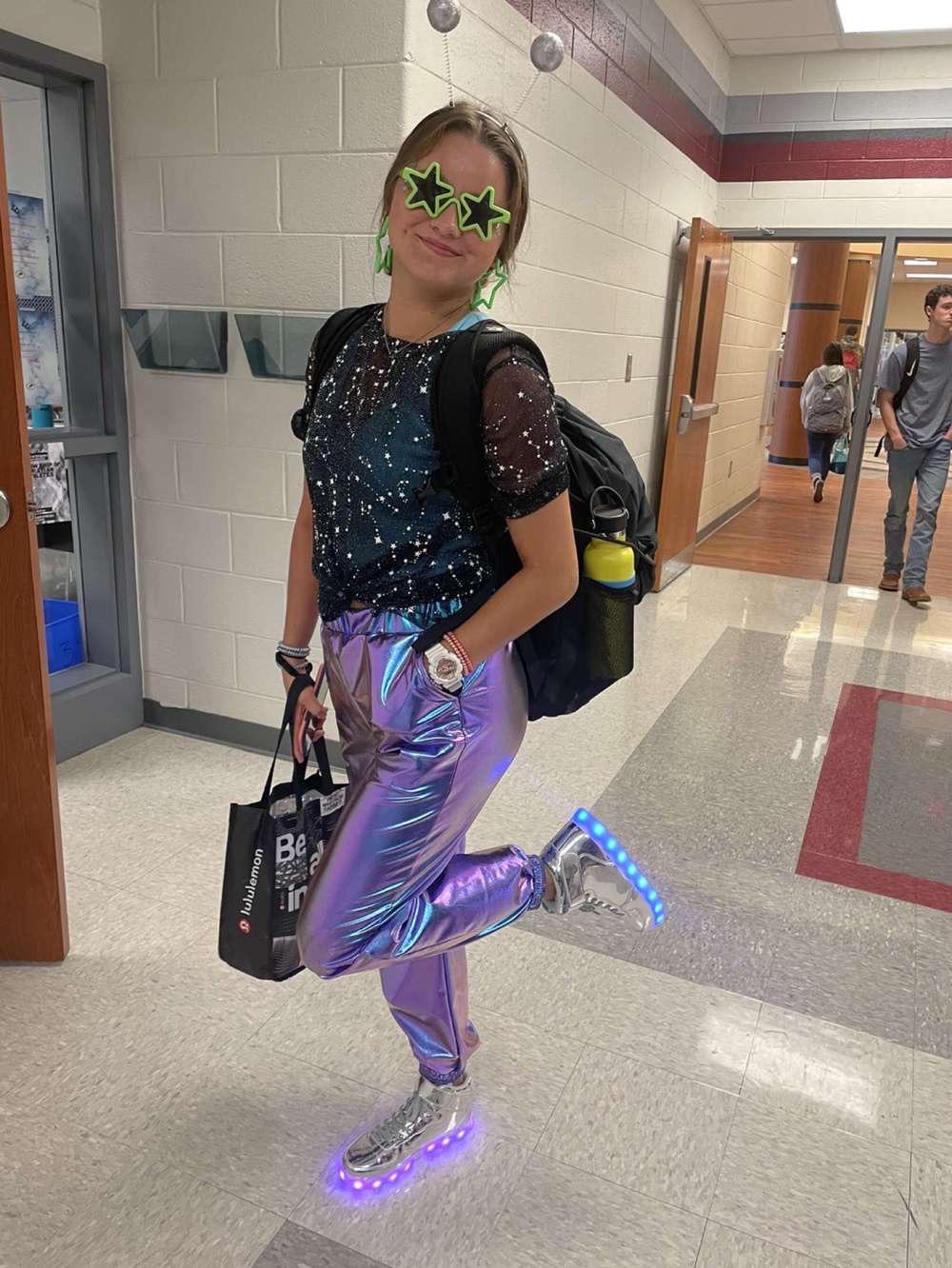 Class of 2022 Summer Senior Picture Information
If you had your pictures taken in June and have NOT received an email with proofs, please call BPI Photography at 770-887-3080.
You can purchase your copy of the 2022 Leonine! They are currently $75. You can drop your payment off in the front office (cash or check), or you can purchase online! New this year: you can use PayPal to make an online purchase and split into 4 payments!