The Leonine Yearbook is not just a book. It's the single project yearbook staff pours into all year long. The staff capture moments of joy and records the year's history. The yearbook staff takes pictures to capture split seconds of time, writes captions to commemorate those moments, and speaks with the students to obtain quotes to include in the yearbook. The staff strives to include everyone to represent our school for years to come.
Faculty Sponsor: Monica Smith
Want to Join the Yearbook Staff?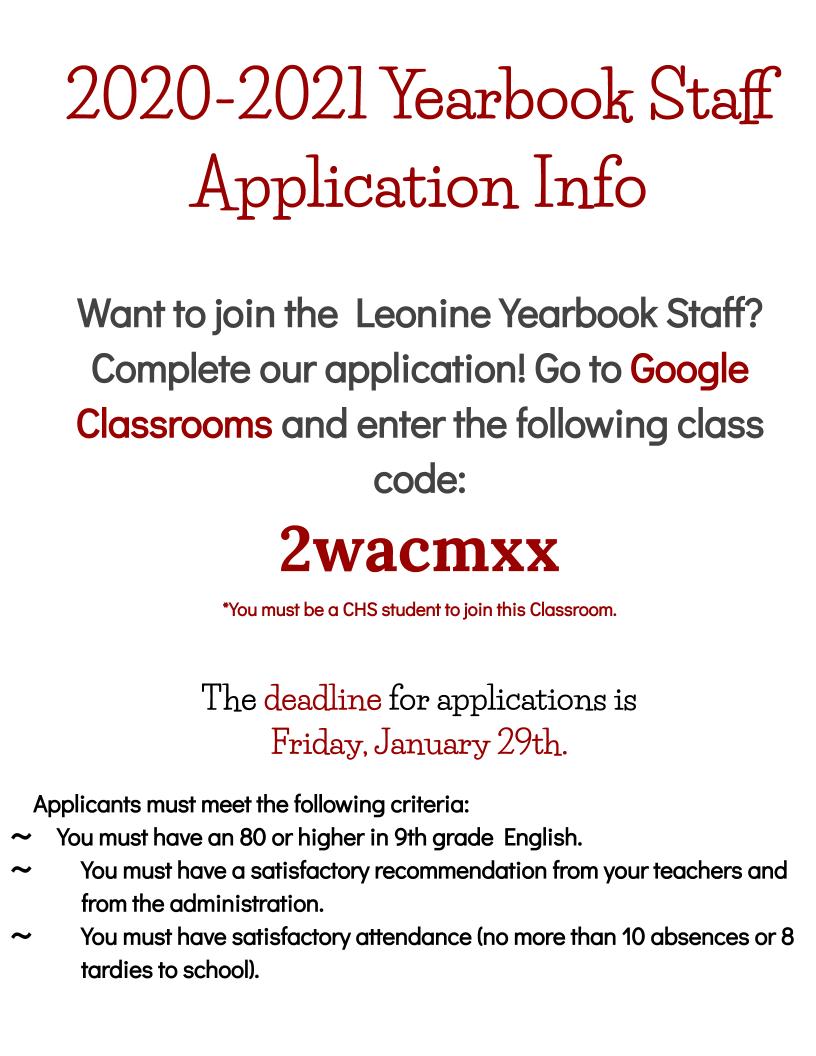 Jasmine Martin, you're on page 12 of the yearbook!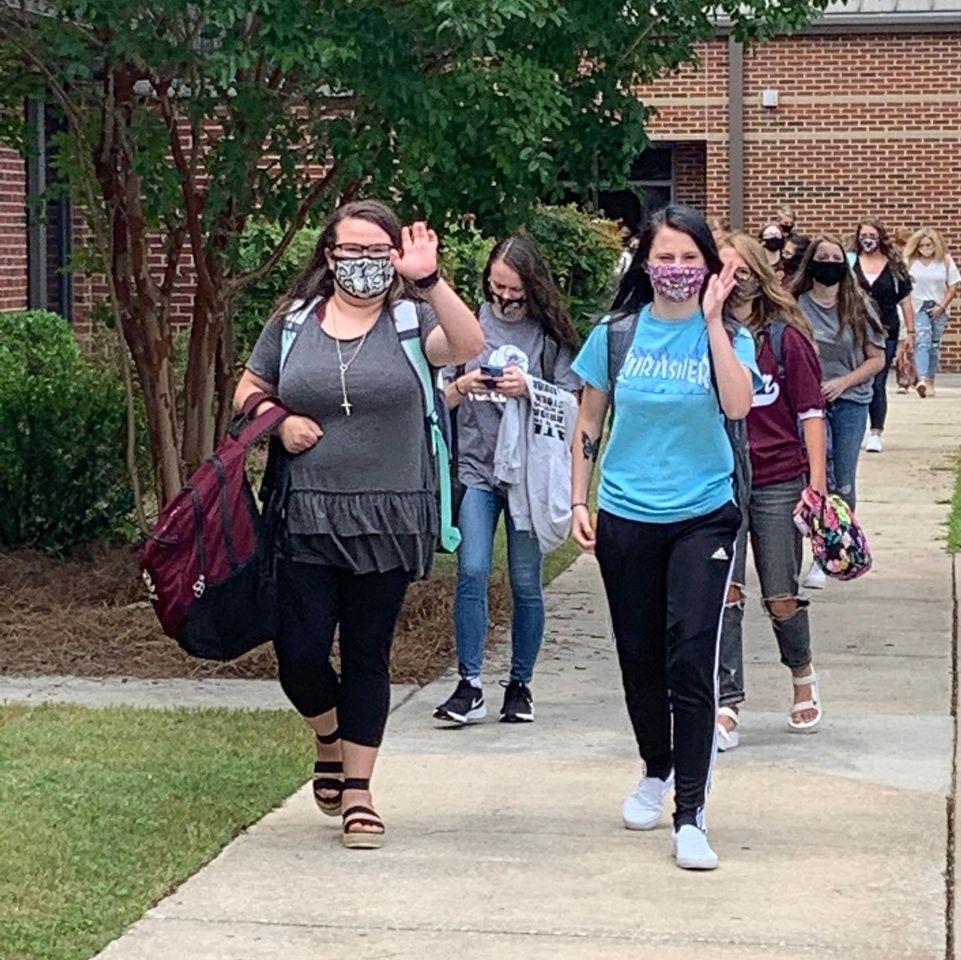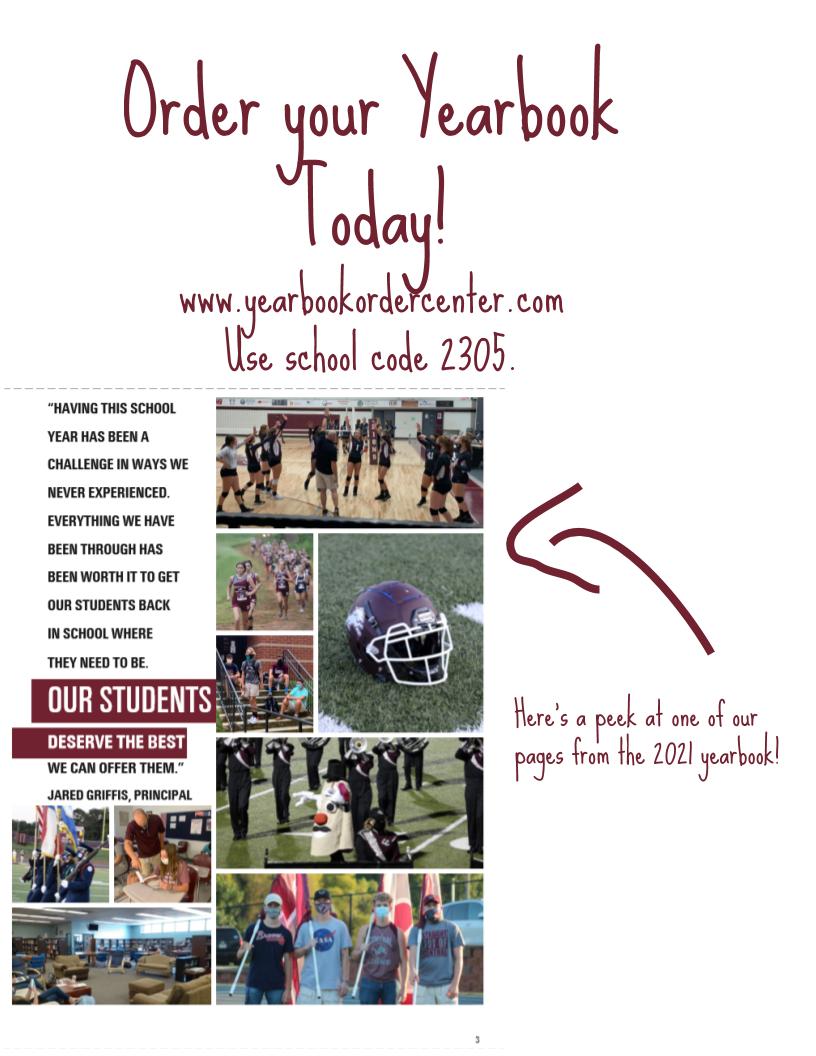 School Picture Information
If your student had underclass pics taken on October 27th, and you would like to order now, use the information below:
mylifetouch.com
Use code EVT4WK9WP
The date for retakes will be announced soon!
School Picture Makeups are Wednesday, January 13th, from 8:00 - 11:00. Sign up for an appointment here.
School Picture Day Order Form here. You can:
1) order online
2) get an order form from your English teacher or the front office and bring with you on picture day
3) print online and bring with you on picture day
Purchase Candid Photos From Lifetouch
If you want to view or purchase candids of your student playing a sport or attending a special event, follow the steps below:
1. Navigate to https://lifetouch.curatorpost.com/
2. Click on the "Don't have an account" link.
3. Use our school access code: Central2345.
4. Upon your return to the log in screen, you can use your login to access photos from the year.