2020 Honors & Awards Night
Honors & Awards Night Welcome
2020 Honors & Awards Night Celebration
Honors & Awards ~ General Information
Honor cords signify a level of academic achievement in the awarded field or pathway. Honor cords will be awarded only to those students who have met the standards of a State or National organization which sponsors an Honor Society and to which the local organization has an active affiliation.

Students may only wear approved honor regalia during the graduation ceremony. Awards given to students from outside groups such as military recruiters, churches, and/or national organizations will be asked to remove the item for the ceremony.
Carroll County Schools offers students, beginning with the Class of 2022, the Advanced Academic Program of Study.
Requirements are as follows:
Combination of 10 total courses

At least 4 AP completed courses

Note: Completing the Southwire Engineering Academy (SWEA) counts as one (1) AP course
Cumulative GPA of 4.0 or higher

Foreign Language minimum 3 years

ACT/SAT minimums-minimum score on one of two (based on Zell Miller Scholarship requirements)
ACT 26

SAT 1200 on math and reading
Culminating project with the ending activity and recognition ceremony at the Performing Arts Center.
Honors Criteria 9th & 10th Grade
Students in the 9th and 10th grade are eligible for honor recognition if they maintain a grade point average of 3.7 or higher.
Students in the 9th grade are awarded an honor certificate.

Students in the 10th grade class with a grade point average of 3.7 or higher, being honored for a second year of academic excellence will receive their academic letter.
Advanced Academic Program of Study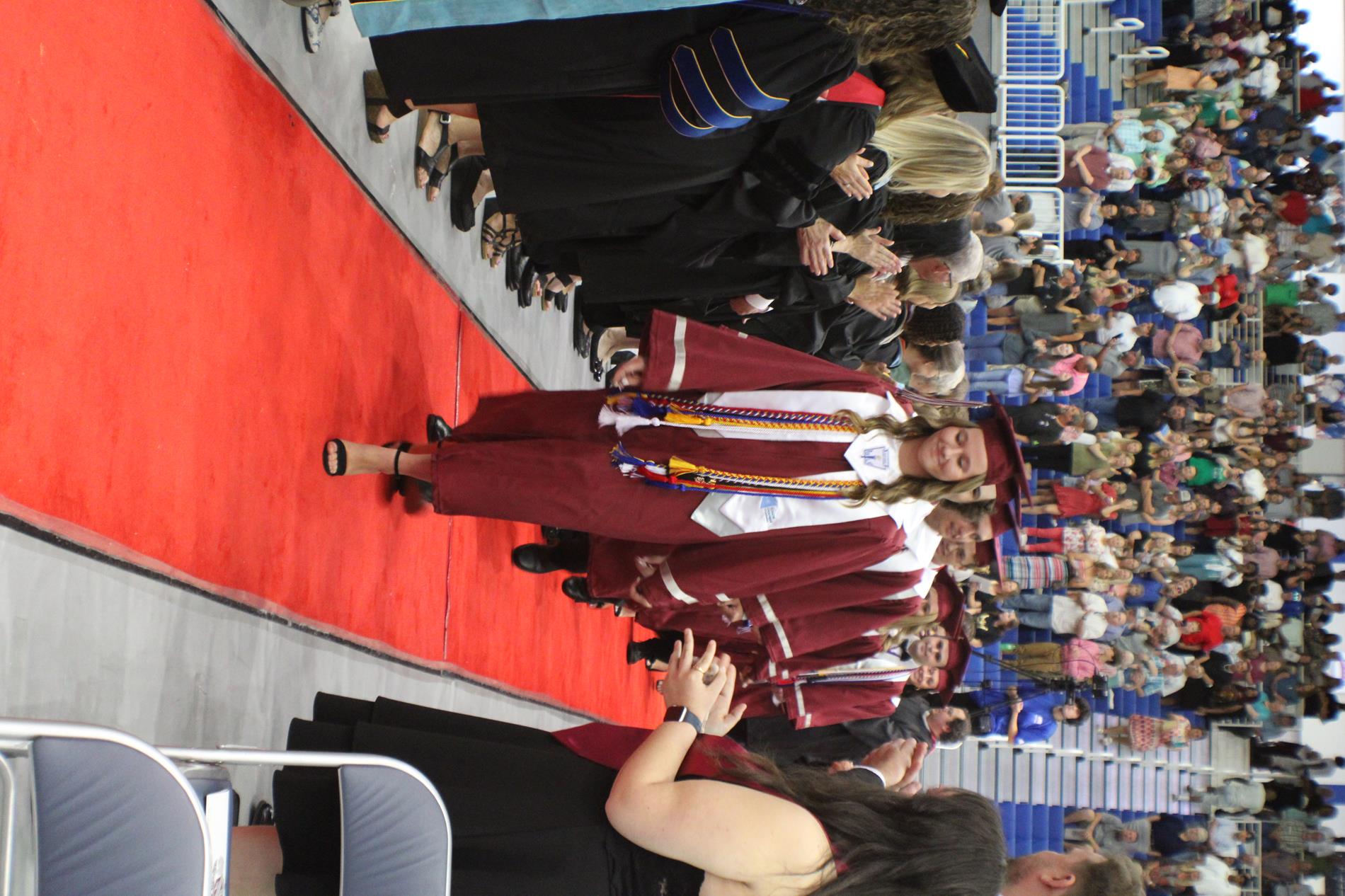 Honors Criteria 11th & 12th Grade
Students in the 11th and 12th grade are eligible for honors recognition if they maintain a grade point average of 3.5 or higher.
Juniors who have previously received an academic letter will receive a bar to go with their letter. In addition, 11th grade students are eligible to earn their National Honor Society pin, the University of Georgia Certificate of Merit, and Junior Marshal sash.

Seniors receive a letter or bar, depending on the number of years the student has been an eligible recipient. Students who have maintained an academic grade point average of 3.5 or higher in math, science, social studies, English and Foreign Language are recognized as Carroll County Scholars with a white cord. Dual enrollment cords, Beta Club cords, and Spanish Honor Society cords are also awarded to seniors who have met program requirements.

Students who meet Presidential Education Excellence qualifications will receive the President's Award certificate.



Central High School clubs and organizations, with approved honor regalia, offer students an opportunity to earn and wear honor cords and medallions include: