The Start of School 2020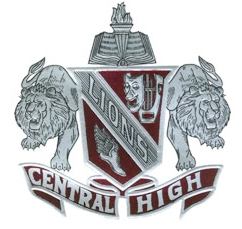 ---
Central High Parents and Students,
I am contacting you to inform you of several important details about the start of school on August 24. It is very important that you do not allow your student to attend school if they do not feel well, have two or more of the symptoms of Covid-19, or have lost their sense of taste/smell. Please keep your child at home and call the school nurse. In order for school to successfully occur this year, we all have to do our part to keep each other safe.
Protocols for Quarantines and Covid Tests
Any student who is awaiting a Covid test result is not allowed to be on campus.

Any student who is in quarantine is not allowed on campus until the quarantine ends.

Please communicate with the school nurse if your child has been exposed to someone with Covid-19, is being tested, or is being quarantined.
Safety
Students and employees are expected to wear masks when closer than 6 feet to other people.

Social distancing is expected whenever possible.

Hand sanitizer will be readily available throughout the school and classrooms.

Any student who needs a mask needs to simply ask a teacher or administrator.

Desks and frequently touched surfaces will be disinfected often.

Sharing of equipment and personal property is not permitted.
Daily Procedures
If at all possible, please do not drop your student off before 8:00 AM.

Students will report directly to first period classes. If a student chooses to eat breakfast, the student will get a bagged breakfast in the cafeteria and take it to the first period class to eat.

Students tardy to school first period will report directly to their first period class. There will be no need to check in at the Student Services office.

Students will be required to walk on the right side of the hall and enter through the right side of an entrance.

Water fountains are closed. Students need to bring their own water bottles. Filling stations are available during lunch in the cafeteria.

Cafeteria capacity has been reduced 50%. Students will have the ability to spread out both inside and outside during lunch.

Transitions between classes and during dismissal will be staggered to reduce the crowding at critical junctions in the building.

In the three story building, the stairwells will be one way.
Chromebooks
Each student will have the opportunity to check out a Chromebook from the school.

The parent and student need to sign the contract in order to receive a Chromebook.

Students are responsible for replacing lost Chromebooks and repairing a broken one.

Students must follow the school's BYOT policy if they use their own device.
Visitors
Visitors will be kept to a minimum in the school building.

Lunches for students cannot be dropped off in the front office this year due to safety concerns.

Lunches will need to be brought with students to school.

All visitors in the building for a meeting will be asked to wear a mask.
The success of our school year will be a team effort. We need your cooperation with safety measures and flexibility when situations arise. The safety of employees and students are of utmost importance and one of the primary focuses of this school year.
Sincerely,
Jared A. Griffis
Mr. Jared A. Griffis
Central High Principal