Rafael Guevara Awarded First Annual Tee Meigs Scholarship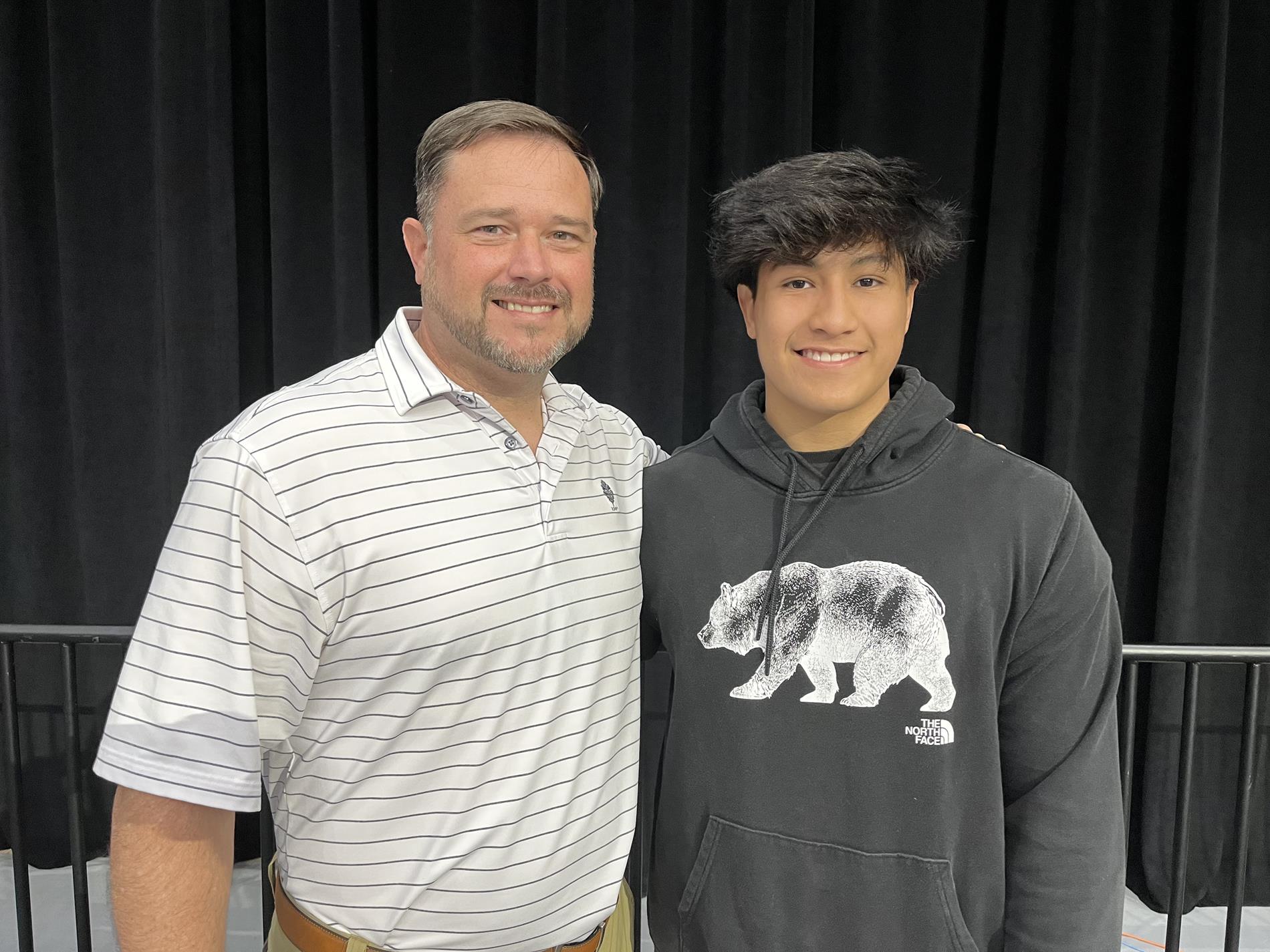 ---
(Wednesday, May 24, 2023, Carrollton, Georgia). Central High School senior Rafael Guevara was awarded the first annual Thomas "Tee" Meigs Scholarship. Rafael earned the award based on his academic standing in the class, personal achievements, as well as his respect for others and his leadership both on and off the football field. He plans to attend the University of Georgia in the fall and will study Biological Engineering. Upon completion of his undergraduate degree, he plans to attend dental school.

Thomas "Tee" Meigs was a member of the Central High School Class of 2010 and was a Central Lion football player.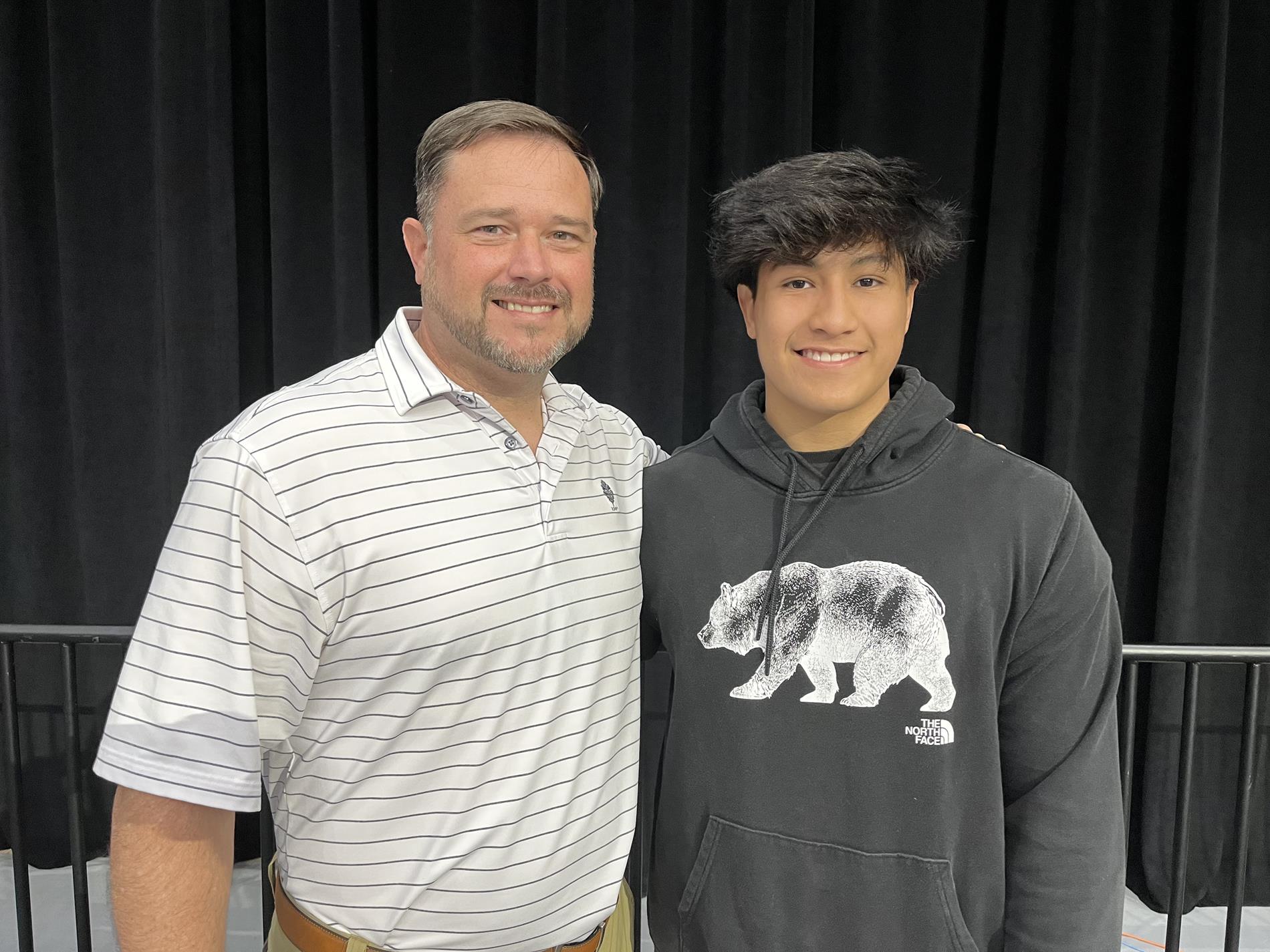 Rafael is pictured with Central High School Principal Mr. Kelly Edwards.