Head Football Coach
Co-Athletic Director
Physical Education Teacher
Courses
Health

Advanced Personal Fitness
Education
M. Ed. Secondary Education; Grand Canyon University
B.S. Sports Management; Georgia Southern University
Georgia Certifications
Physical Education K-12
Special Education K-12
Google Classroom Codes
Weight Training- tlzlxid
Personal Fitness- hq4ulvn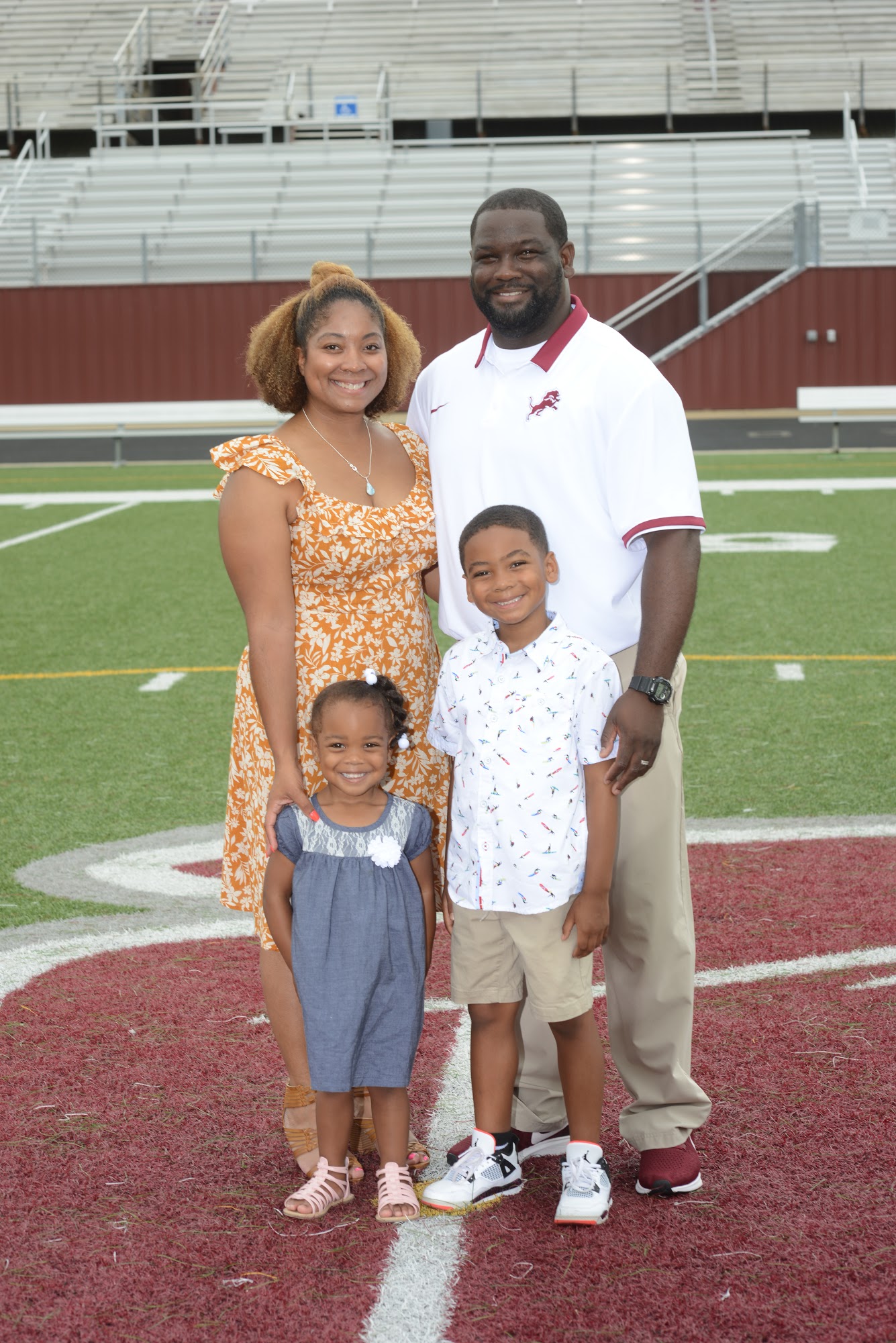 Bio
Currently, Coach Smiley is in his 3rd season as the head football coach for the Central Lions. Coach Smiley grew up in Pensacola, Florida and graduated from Booker T. Washington High School in 2002, where he was an all-state quarterback. He went on to receive a football scholarship to attend Georgia Southern University. In addition, Coach Smiley played as the quarterback and wide receiver for the Eagles, where he was a member of the 2002 and 2004 Southern Conference Championship teams. He received his bachelor degree in Sports Management and a minor in Business from Georgia Southern University. Coach Smiley holds a master's degree in secondary education from Grand Canyon University.
Prior to being named the head coach at Central, Coach Smiley served as the physical education teacher and wide receivers coach at Newnan High School. He was an assistant varsity basketball coach. Prior to Newnan High School, Coach Smiley was the offensive coordinator, quarterbacks coach, and running back's coach for five seasons at CHS.
During his first tenure with the Lions, he was part of a coaching staff that had a run of four straight playoff appearances, one of which was a quarterfinal appearance. During that five year span, they won one region championship and were region runner up twice. Coach Smiley was an integral part of winning the region championship in the 2014 season as he helped lead the offense to scoring a school record of 435 points. During his time at Central, he was able to see nine offensive players sign college scholarships.
Coach Smiley also served as the head boys basketball coach for four years. He led his team to back-to-back playoff appearances. Coach Smiley served as a special education and physical education teacher during his first stint at Central. Prior to CHS, Coach Smiley spent three seasons as the offensive coordinator and quarterbacks coach for Riverdale Military Academy in Gainesville, GA. During his tenure, the Eagles made the playoffs in two of those seasons. He was also a middle school physical education teacher at Riverside.
Coach Smiley is married to Brigette, and they have two children: a son, Calin (6), and a daughter, Emery (4). When he is not coaching, he enjoys spending time with his family.